Body-organ healing

Allow body psychotherapy to give you the gift of good health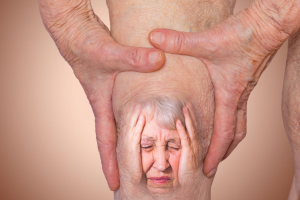 Have you ever wondered if your sore throat was telling you something else (besides the fact that it's an infection!)? Or your repetitive bowel disorder is manifesting something else? Why do some people keep hitting the same knee all the time! Sometimes the Universe is giving us a signal, and if we don't understand its different mediums, the Universe chooses the body. Do you have a lower back disorder? Or a runny nose? Your sedentary lifestyle and choice of cold coffee may not be the only reasons. Allow body psychotherapy to help you understand the connection between your mind and body.
Your body wants to speak to you, and tell you your secrets. There's a way to find out. Aaron's body psychotherapy session. He can help to heal your organs and body by engaging in sessions, designed for your specific condition (provided you are truly ready for healing). Even if you're completely healthy, understand the dynamics of your mind and physiology with this amazing session. Maintain your fabulous life!
Some clients have completely stopped medication for certain ailments after therapy. Untap your body's innate power to heal and live a healthier life.
A session I had recently, for a Body Organ Healing, with Aaron was amazing. Over the past 6 years I had severe recurring throat pain and most of the time I had to take medication. During the session it came to my awareness that there were certain emotions that were causing the pain to reoccur. Whenever I had to face that particular situation the throat pain would start to develop.
Aaron guided me through the healing process so beautifully that my pain subsided by 95% during the session. For the rest of it, all I had to do was say an affirmation which zeroed down the pain altogether. Body organ healing session is surprisingly simple but the most effective way to make any type of pain a thing of the past.
AKSHATHA HEGDE

Home Baker – Beyond Brownies
I know Aaron since my college days that is the year 2004. Though Aaron being my close friend back then, I had never taken any sessions with him and then the year 2019 arrived, where I was facing certain issues in my life regarding health, inner peace, confidence…..
I used to be worried and upset most of the time by thinking about it again and again. Trust me!! That one session I had with Aaron completely transformed my life. I slowly started noticing that my health issues started fading away, I started feeling energized and boosted, I felt as if I got a new life. I cannot believe that one session could really change my life to this extent…
There is a great saying "THE JOURNEY OF THOUSAND MILES BEGINS WITH ONE STEP"
Thank you, Aaron, for helping me take that first step….
SIDDHARTH.M.HANSALIA

Businessman